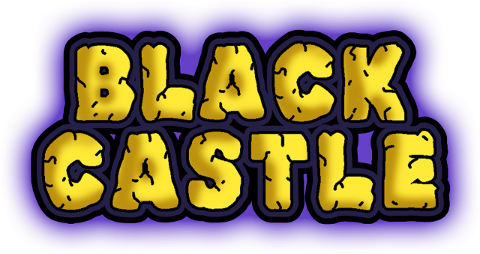 Black Castle GB
Times were desperate as a plague raged in the kingdom. Even the wisest druids and medics could not find a cure for the mysterious disease. The last hope was a legendary wizard, renowned to be the best potion brewer of the realm. However there were rumors the wizard had turned mad as his studies drifted off into dark magic and thus he turned into a warlock. So the king gathered his finest knights, but they were intimidated by the gruesome stories surrounding the warlocks hideout. Only one young knight was brave enough to face the traps and creatures of the Black Castle!
Fight your way through four exciting levels, find secret passages, hidden items and defeat the black warlock to take his medicine and cure the suffering people.
Controls:
D-PAD / ARROW KEYS = Move
A-BUTTON / W = Jump
B-BUTTON / Q = Attack
START / ENTER = Start game / Pause
Download
Click download now to get access to the following files:
Comments
Log in with itch.io to leave a comment.
A physical release for Black Castle is ongoing but already sold out. It is limited to 111 copies. However I plan to offer the game at catskullelectronics.com hopefully at the end of the year.
This is the full game ? You will work more on this ?

Would it be too much to ask that you also add to this game save the high score? Please!
A very nice game, good music too!
Impressive work! Very, very nice!
Your game is really impressive! Was it made with GB studio?
Hi, thanks! No, I used GBDK2020. The source code is open and available at the GB development forum.
The game brought me back to Game Boy times. Thank you so much for having so much fun with Black Castle. <3
Great longplay! There are still a lot of hidden items you missed :)